Address: Westover Rd, Fleet GU51 3DE
Operating in the vicinity of  Fleet Pond Nature Reserve located in Hampshire, is the most extensive freshwater lake in the area. The nature reserve spans across 141 acres (57ha) and comprises of diverse habitats, such as heathland, woodland, reedbed, and marshland. This sanctuary serves as a dwelling place for numerous bird, butterfly, dragonfly, and wildflower species.
Fast Locksmith Fleet Services offers a modern professional approach, solving and delivering a first-rate service to our customers.  We compete on quality and best practices.  No hidden charges, and no callout fees.  Local locksmith near me.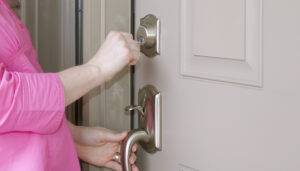 Fast Locksmith Fleet Services offers high-quality repairs and 100% guarantees on every job we carry out, with no call-out charges.  While our locksmith visits your home, you can use the opportunity to seek advice on other security-related matters which they will be happy to assist with. 
All of the above and more…
"Always leave a spare key with neighbours or friends."
Current waiting time... (Minutes)
"We prioritise lockout calls."
At Fast Locksmith Services, ensuring the security of your home is a top priority for us. If you find yourself concerned about the adequacy of your home security against potential intruders, get in touch with us today. Our range of locksmith services tailored for residential purposes at Fast Locksmith Services is at your disposal. Whenever you require an enhancement in your home security or the replacement of locks, consider us as your first choice. Our services are available around the clock, ensuring that if your home is ever compromised by a break-in, we can promptly take action to secure the premises. Fast Locksmith provides competitively priced services that cater to various needs and budgets, all while ensuring your complete satisfaction.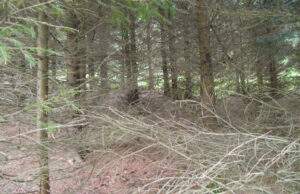 Fleet is a town located in the northeast of Hampshire, England. It has a population of around 38,000 people and is situated between the towns of Farnborough and Hartley Wintney. Historically, Fleet was a small farming community, but it grew rapidly in the 20th century due to its proximity to major road and rail links.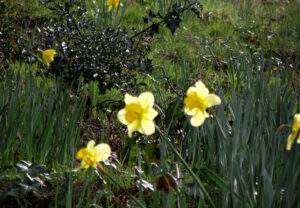 Today, Fleet is a popular commuter town, with many of its residents traveling to work in nearby towns and cities such as Reading, Basingstoke, and London. It has a bustling town centre with a variety of shops, restaurants, and cafes, as well as a number of parks and nature reserves, including the aforementioned Fleet Pond, which is a popular destination for walkers, birdwatchers, and nature enthusiasts.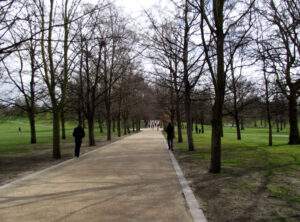 Fleet Pond Nature Reserve is situated in Fleet, is the most significant freshwater lake in the region, covering an area of 52 acres (21ha). The nature reserve it belongs to encompasses 141 acres (57ha) and consists of a variety of habitats such as heathland, woodland, reedbed, and marshland. It is a natural habitat for a diverse range of species, including birds, butterflies, dragonflies, and wildflowers.
The majority of the reserve, around 48 acres, has been designated as a Site of Special Scientific Interest (SSSI) due to its rich biodiversity. The only exception is Wood Lane Heath, which is designated as a Site of Importance to Nature Conservation (SINC). Brookly Wood was added to the Local Nature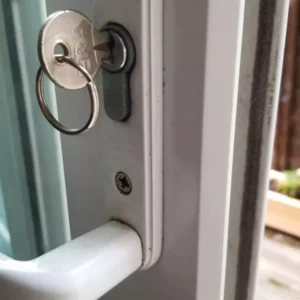 Reserve status in 1977, while the whole area was declared a Local Nature Reserve in the same year, providing it with further protection and defining its role as a valuable local amenity.
The reserve is a crucial part of British heritage and requires protection. In 2010, Chris Packham produced a video explaining why Fleet Pond is so vital, launching the Clearwater Campaign aimed at increasing awareness of the threats and seeking help to defend the SSSI protection this area needs.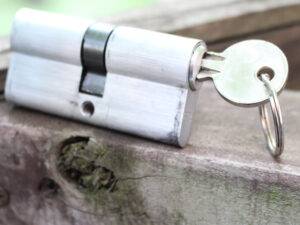 A locksmith is a professional who specialises in the installation, repair, and maintenance of locks and security systems. They are skilled in working with various types of locks, such as traditional key and tumbler, electronic, and combination locks. 
Installing new locks and door hardware (Fresh Installation)

Repairing damaged locks and keys

Re-keying locks (changing locks so that they work with new keys)

Providing emergency lockout services (such as when someone is locked out of their home or car) Normally on demand 24/7 

Post-burglary Repairs, securing forced doors and emergency repairs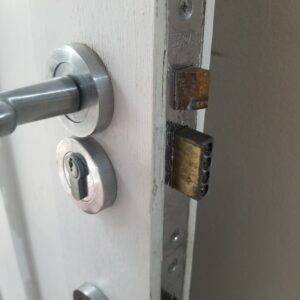 Locksmiths may also offer security assessments and recommendations to help clients improve the security of their homes or businesses. Some locksmiths may specialise in certain types of locks or security systems, such as high-security locks or access control systems.