Address: Rolls Cres, Hulme, Manchester M15 5FT
Operating in the vicinity of The Whitworth, Oxford Rd, Manchester M15 6ER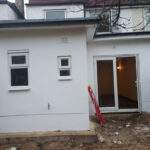 Fast Locksmith Manchester Services offers a modern professional approach, solving and delivering first-rate service to our customers.  We compete on quality and best practices.  No hidden charges, and no callout fees.  Local locksmith near me.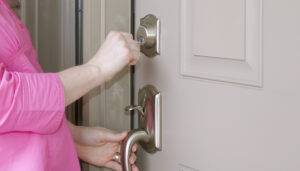 Fast Locksmith Manchester Services offers high-quality repairs and 100% guarantees on every job we carry out, with no call-out charges.  While our locksmith visits your home, you can use the opportunity to seek advice on other security-related matters which they will be happy to assist with. 
All of the above and more…
"Always leave a spare key with neighbours or friends."
Current waiting time... (Minutes)
"We prioritise lockout calls."
At Fast Locksmith Services, ensuring the security of your home is a top priority for us. If you find yourself concerned about the adequacy of your home security against potential intruders, get in touch with us today. Our range of locksmith services tailored for residential purposes at Fast Locksmith Services is at your disposal. Whenever you require an enhancement in your home security or the replacement of locks, consider us as your first choice. Our services are available around the clock, ensuring that if your home is ever compromised by a break-in, we can promptly take action to secure the premises. Fast Locksmith provides competitively priced services that cater to various needs and budgets, all while ensuring your complete satisfaction.
The Quays is a waterfront area located in Salford, Greater Manchester, England. It is part of the larger Salford Quays regeneration project, which transformed the area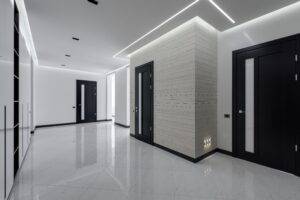 from a former dockyard into a bustling commercial and cultural hub.  The Quays is home to a number of attractions, including:
MediaCityUK: This purpose-built media hub is home to the BBC and a number of other media and creative companies.

The Lowry: A multi-purpose arts venue featuring two theatres, galleries, and studio space.

The Imperial War Museum North: A museum dedicated to the history of modern warfare, featuring interactive exhibits and displays.

The Manchester United Football Club stadium: Located nearby in Old Trafford, the stadium is one of the most famous and iconic football grounds in the world.

The Water Sports Centre: A facility offering a range of water sports activities, including kayaking, sailing, and windsurfing.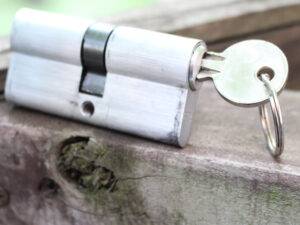 A locksmith is a professional who specialises in the installation, repair, and maintenance of locks and security systems. They are skilled in working with various types of locks, such as traditional key and tumbler, electronic, and combination locks. 
Installing new locks and door hardware (Fresh Installation)

Repairing damaged locks and keys

Re-keying locks (changing locks so that they work with new keys)

Providing emergency lockout services (such as when someone is locked out of their home or car) Normally on demand 24/7 

Post-burglary Repairs, securing forced doors and emergency repairs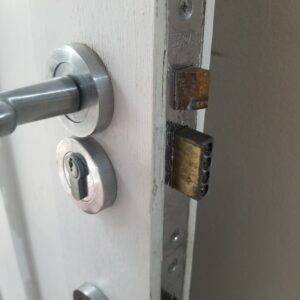 Locksmiths may also offer security assessments and recommendations to help clients improve the security of their homes or businesses. Some locksmiths may specialise in certain types of locks or security systems, such as high-security locks or access control systems.
The response time for a locksmith in an emergency situation can vary depending on a number of factors, such as their location and workload. However, many professional locksmiths prioritize emergency calls and strive to arrive at the scene as quickly as possible.
In general, a reasonable response time for a locksmith in an emergency situation would be between 30 minutes to an hour. However, it's important to note that some situations may require more immediate attention, such as if there is a danger to life or property. In such cases, it may be appropriate to call emergency services, such as the police or fire department, in addition to a locksmith.