Address: Carlton Rd, Redhill RH1 2LQ
Operating in the vicinity of Reigate Hill and Gatton Park is a prominent hill that rises to an elevation of 219 meters above sea level. It is located to the north of the town of Reigate and is a popular spot for walking, hiking, and other outdoor activities. Reigate Hill is also home to a number of historic sites, including the Reigate Hill Fort, which dates back to the Iron Age.
Fast Locksmith Redhill Services offers a modern professional approach, solving and delivering a first-rate service to our customers.  We compete on quality and best practices.  No hidden charges, and no callout fees.  Local locksmith near me.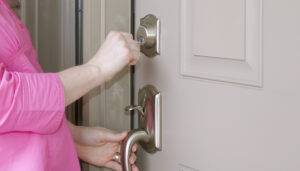 Fast Locksmith Reigate & Redhill Services offers high-quality repairs and 100% guarantees on every job we carry out, with no call-out charges.  While our locksmith visits your home, you can use the opportunity to seek advice on other security-related matters which they will be happy to assist with. 
All of the above and more…
"Always leave a spare key with neighbours or friends."
Current waiting time... (Minutes)
"We prioritise lockout calls."
At Fast Locksmith Services, ensuring the security of your home is a top priority for us. If you find yourself concerned about the adequacy of your home security against potential intruders, get in touch with us today. Our range of locksmith services tailored for residential purposes at Fast Locksmith Services is at your disposal. Whenever you require an enhancement in your home security or the replacement of locks, consider us as your first choice. Our services are available around the clock, ensuring that if your home is ever compromised by a break-in, we can promptly take action to secure the premises. Fast Locksmith provides competitively priced services that cater to various needs and budgets, all while ensuring your complete satisfaction.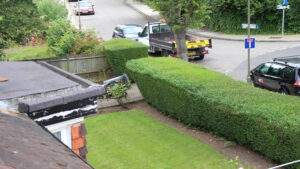 Redhill is situated in the Vale of Holmesdale, which is a low-lying area between the North Downs and the Greensand Ridge in the Weald Basin. The Greensand Ridge is a significant geological feature composed of a layer of sandstone sandwiched between layers of clay, and it runs through Surrey and Sussex. Redhill is located at a natural water-cut gap in the Greensand Ridge, which provides a route for the Redhill Brook to flow and eventually join the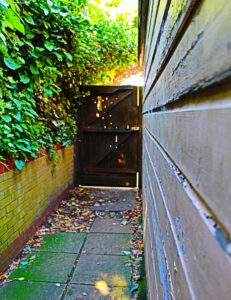 Salfords Stream and the River Mole to the south. Most of the town's housing is located in the Vale of Holmesdale, while some are on the hillsides of Redstone Hill and Redhill Common. Its strategic location has made it an important transportation hub, as it serves as a route for the London to Brighton railway and the A23 road.
During the medieval and early modern periods, Reigate was predominantly an agricultural settlement, with key crops including oatmeal, hops, and flax. However, there is no evidence that rye was grown locally. The town held a weekly market from at least 1279 until 1895, but the economy declined in the 18th century due to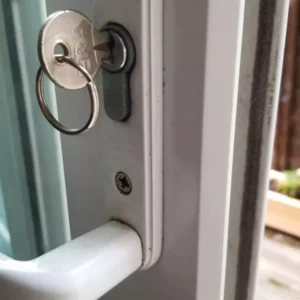 the arrival of new turnpike roads, which enabled cheaper goods from outside the town to become available and undercut local producers.
With the advent of the railways in the mid-19th century, Reigate began to expand, and the sale of much of the priory estate in 1921 released additional land for housebuilding. Since 1974, Reigate has been one of four towns in the borough of Reigate and Banstead, and it is now part of the London commuter belt. The borough council is headquartered at the new town hall on Castlefield Road, while Surrey County Council has its headquarters at Woodhatch Place.
To the north of Reigate, much of the North Downs is owned by the National Trust, including Colley Hill, which stands at 722 feet (220 m) above ordnance datum (OD), and Reigate Hill, which is 771 feet (235 m) above OD.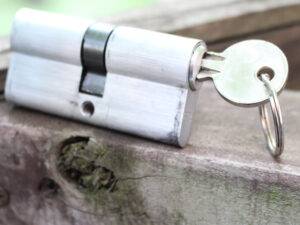 A locksmith is a professional who specialises in the installation, repair, and maintenance of locks and security systems. They are skilled in working with various types of locks, such as traditional key and tumbler, electronic, and combination locks. 
Installing new locks and door hardware (Fresh Installation)

Repairing damaged locks and keys

Re-keying locks (changing locks so that they work with new keys)

Providing emergency lockout services (such as when someone is locked out of their home or car) Normally on demand 24/7 

Post-burglary Repairs, securing forced doors and emergency repairs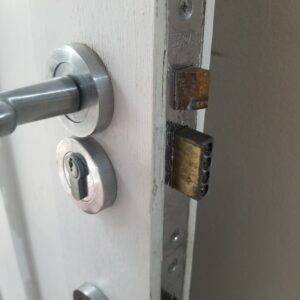 Locksmiths may also offer security assessments and recommendations to help clients improve the security of their homes or businesses. Some locksmiths may specialise in certain types of locks or security systems, such as high-security locks or access control systems.