Repairing an intercom system can vary widely depending on the issues you're facing and the type of intercom system you have. Here's a general guide to help you troubleshoot and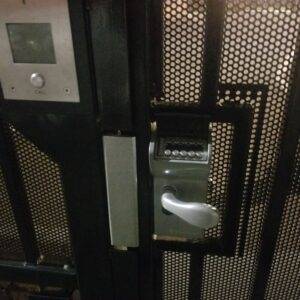 potentially repair common intercom system problems.  Before attempting any repairs, identify the specific issue with your intercom system. Is it not powering on? Is the audio quality poor? Are certain units not communicating with each other? Pinpointing the problem will help you focus your troubleshooting efforts.
If the intercom system isn't powering on, ensure that it's receiving power. Check the power source, circuit breaker, and any fuses. Replace any blown fuses or reset tripped breakers.  Make sure all cables and wires are correctly connected. Loose or damaged connections can cause communication issues. Inspect cables for physical damage and replace them if necessary.
If you're experiencing poor audio quality, ensure that the speakers and microphones are clean and not obstructed. Check for any frayed or damaged cables affecting audio transmission.  If certain units aren't communicating with each other, first make sure that they are powered on and connected properly. Check for any settings that might be blocking communication or causing interference.
Some modern intercom systems have digital components that can be configured through software settings. Check the user manual for guidance on how to adjust settings related to volume, channel, privacy modes, and more.  Interference from other electronic devices can disrupt intercom communication. Ensure that there are no electronic devices nearby that could be causing interference. Try changing the channel or frequency to see if that improves communication.  If possible, test the malfunctioning unit with a working unit. This can help determine if the issue lies with the specific unit or the entire system.  Fast Locksmith Services can assist in maintaining and preparing intercom systems; please call us for further information.